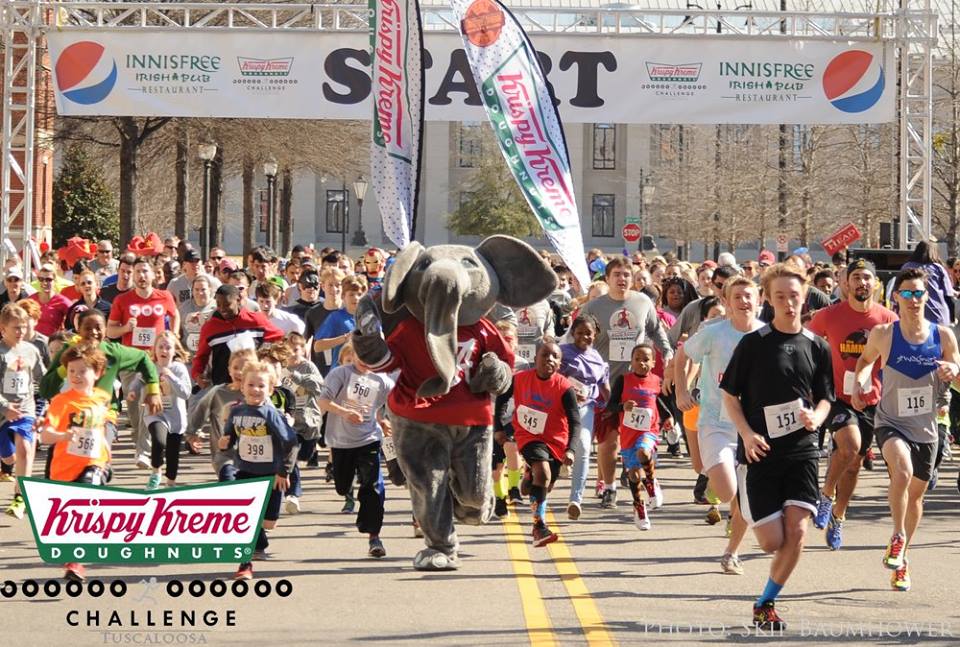 The Tuscaloosa Krispy Kreme Challenge supports the programs of
 The mantra of the Krispy Kreme Challenge epitomizes the test of physical fitness and gastrointestinal fortitude. What started as a challenge among ten friends in North Carolina has transformed into a nationally publicized charity race, and a rising tradition to complete in the city of Tuscaloosa.
IN ANY NORMAL YEAR, WE'D BE PLANNING FOR THIS YEAR'S RACE. Covid-19 has changed our plans, but not the need for children in West Alabama to have mentors in their lives. We may not be able to have this year's event, but we are asking all of our past participants (and new ones!) to continue to help our mission. With your help, we will have "the sweetest race we didn't run in 2021"!