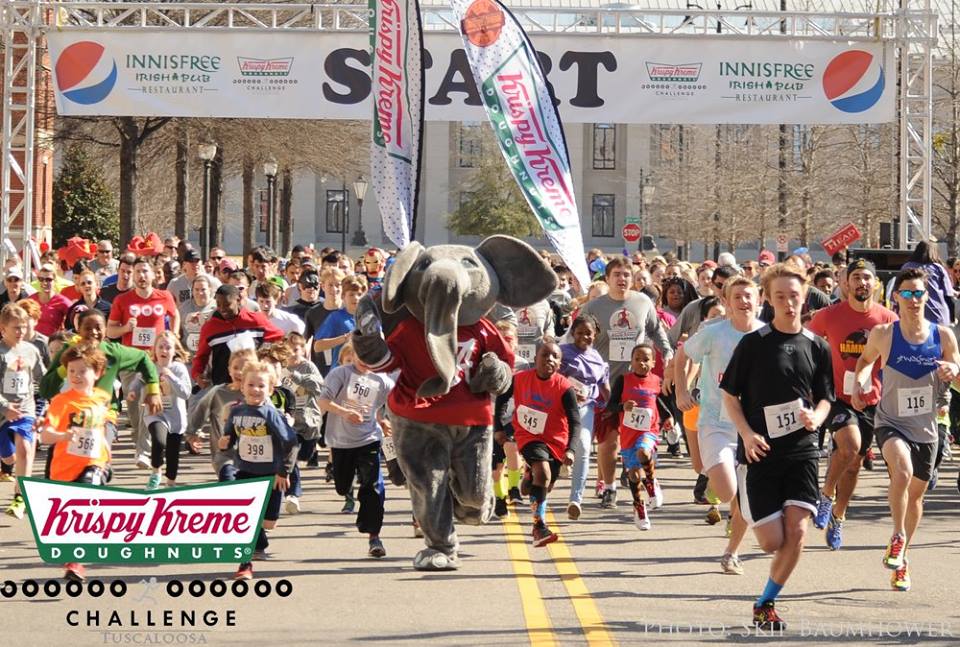 The Tuscaloosa Krispy Kreme Challenge supports the programs of
2400 calories. 12 doughnuts. 
2 miles. 1 hour.
 The mantra of the Krispy Kreme Challenge epitomizes the test of physical fitness and gastrointestinal fortitude. What started as a challenge among ten friends in North Carolina has transformed into a nationally publicized charity race, and a rising tradition to complete in the city of Tuscaloosa.
This is a spectacle and intended to simply be good wholesome family fun.
All ages are invited to attend! This year, we also welcome your well-behaved, people-friendly pups to join in the fun!
Note – you do NOT have to eat
the doughnuts to participate!
This event is a FUNdraiser for our
community's kids in need and we appreciate your support.