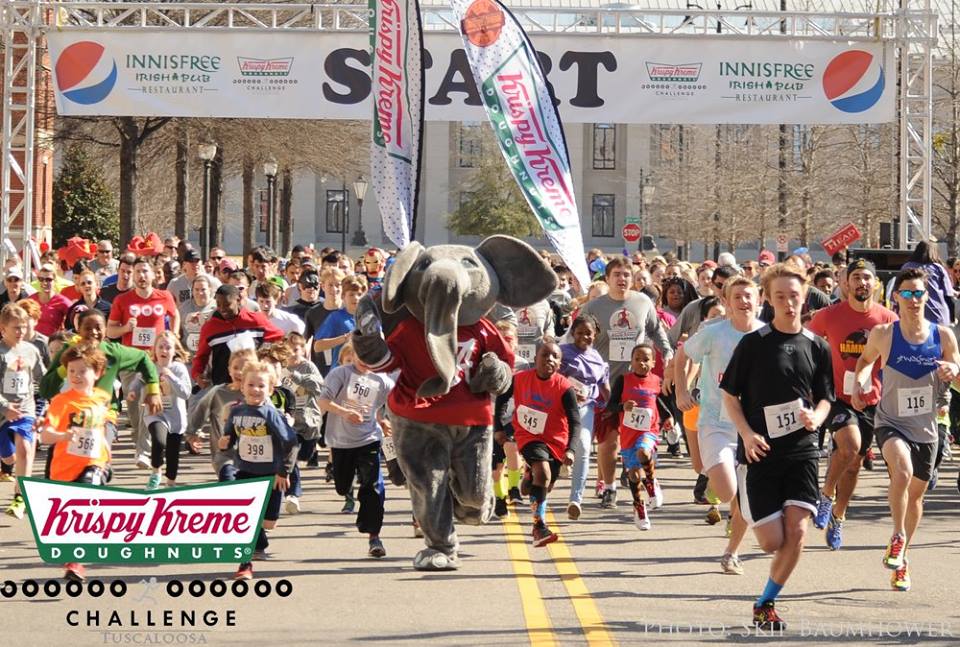 The Tuscaloosa Krispy Kreme Challenge supports the programs of
 The mantra of the Krispy Kreme Challenge epitomizes the test of physical fitness and gastrointestinal fortitude. What started as a challenge among ten friends in North Carolina has transformed into a nationally publicized charity race, and a rising tradition to complete in the city of Tuscaloosa.
2 miles. 12 doughnuts. 2400 calories. 1 cause.
This is the Tuscaloosa Krispy Kreme Challenge.
Join us on Saturday, April 15, 2023 at Government Plaza as we host Big Brothers Big Sisters of West Alabama's "sweetest" event of the year. The Tuscaloosa Krispy Kreme Challenge is a wonderful, family fun event to benefit the children in our community in need of mentors to help them with challenges life brings their way. Your participation will match these mentors with children in West Alabama, providing fun, collaborative opportunities for them.
NOTE: Spirit packs are first come, first served in sizes and quantities!! Children 5-years-old and under are not considered participants and therefore will not receive swag bags. Day of race price for entry is $50 per person with no guarantee of swag bags!
NOTE: There will be no "chipped" bibs this year.
For more information on the original North Carolina race, visit www.krispykremechallenge.com